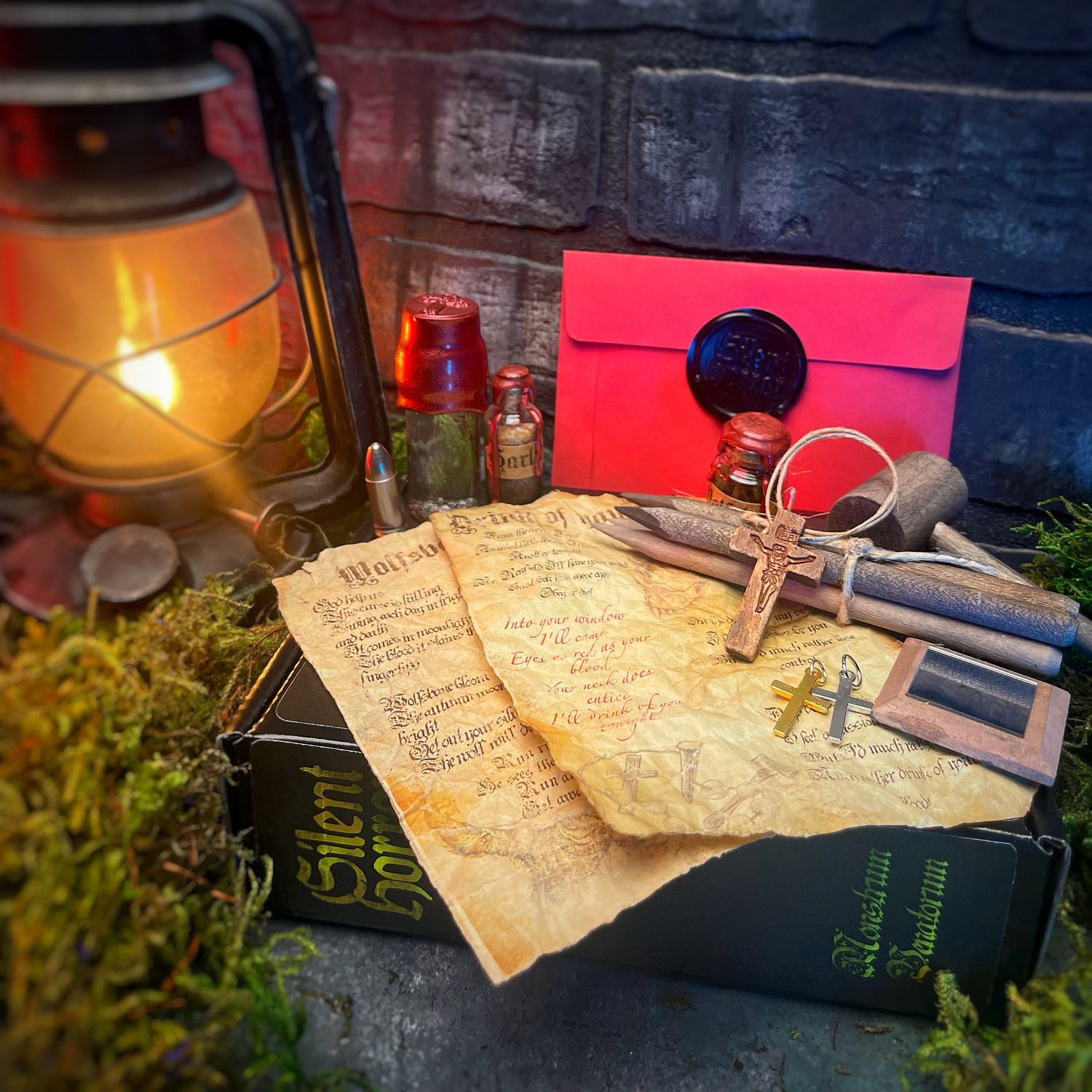 Silent Horror monster hunter vinyl kit!
This monster hunter kit is DIY to the MAX!
Handmade by the band!
*CONTENTS*
~5" Phonograph record
(Drink of your blood/Wolfsbane featuring new vocal recordings by Brandall and both songs remixed/remastered!)
~Hand made lyric sheets!
~Silver flaked holy water (blessed) wax sealed/cross stamped
~Garlic wax sealed
~Wolfsbane was sealed
~Silver bullet (FAKE)
~Mirror handcrafted
~Bundle of stakes handcrafted
~Mallet
~Wooden cross
~2 cross pendants
*These kits contain liquid and other items (fake bullet) that may flag customs and or hold up your package with usps.
ORDER AT YOUR OWN RISK!
*All overseas orders will NOT include the fake bullet.